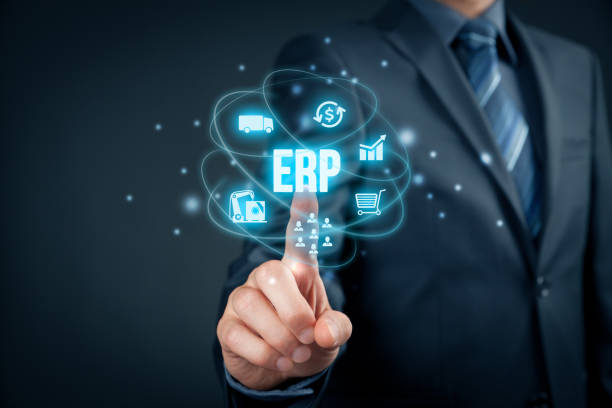 One of the most important services provided by Sepehr Afrooz Saba company is the implementation of the ERP system of IFS company in Iran, which will be introduced in the following text.
IFS company is a developer and provider of integrated enterprise software for customers in various fields of production, service and commerce all over the world. By providing applications, this company enables its customers to quickly respond to market changes and use resources in a more efficient manner to achieve better business performance and competitive advantages. Having a product with a user-friendly appearance, modular capability in design and high flexibility to support customers is the reputation that this company has gained over the years.
Founded in 1983, IFS currently has more than 3,500 employees and more than 1 million users worldwide. This company supports and provides ERP software services to its customers through an internal network in local offices as well as agents around the world (a growing ecosystem). Product development is done by the IFS research and development team, mainly in Sweden and Sri Lanka, and according to the location of the customers, the field of activity of this company is carried out in six regions:
Northern Europe
Western Europe
Central Europe
Eastern Europe
America and Africa
Asia and the Pacific
Among the important factors that lead to the progress of IFS in service management and software support, the following can be mentioned:
Providing IFS Applications (ERP) application software
Smart service management
Features of working on mobile phones
IFS Enterprise Service Management is also a pioneer in service management, workforce management, reverse logistics and more. IFS business philosophy and architecture is based on providing solutions that are easier to implement, run and upgrade. IFS integrated business software extends the capabilities of a typical ERP software through additional modules such as CRM, SCM, PLM, EOI, asset management and MRO capabilities.
In the following articles, you will get to know more about the ERP software and facilities of IFS company...